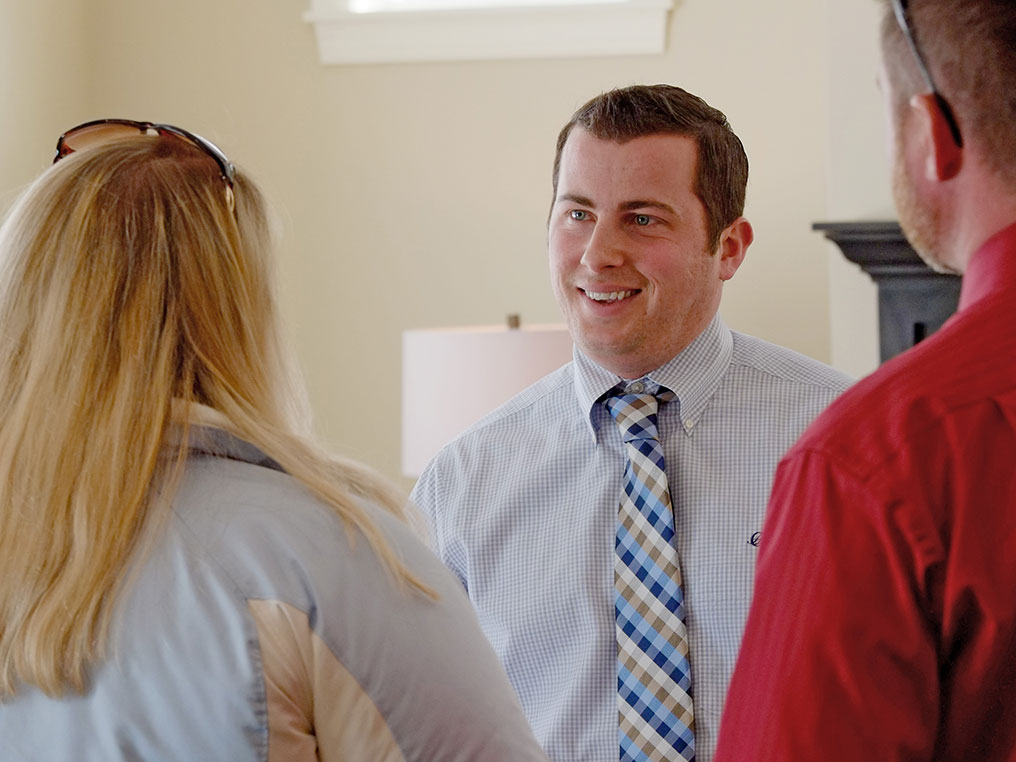 At Cobblestone Homes, we believe building relationships with families is as important as building homes for them. Those relationships are what make building with Cobblestone different from building with anyone else. When you decide to build with us, here's what to expect.


We call the beginning of our relationship the Discovery Phase. You'll meet with one of our New Home Consultants to talk about your lifestyle, possible locations, ideal timeline and more. Our Consultants, Kelly O'Brien and Matt Sheahan, help you and your family determine if the Cobblestone experience is the best one for you. If you decide to proceed with Cobblestone, then your project moves to the Design Phase.


During the Design Phase, we'll use pictures, drawings and other techniques for inspiration as you design your home. Our design experts know how to guide you as you choose a location and create an architectural plan. The goal is to decide the look and feel of your home. By the end of this phase, you'll have a final design plan and a written promise from us of your investment.


Next, you start the Selections Phase. Selecting fixtures and other details adds the personal flair to your home. Our New Home Selection Coordinators, Jill Boggs and Jennifer Sanchez, help you see how all the details bring your vision to life and give your home the feeling you always wanted. You'll picture yourself cooking grand holiday feasts and everyday meals in the kitchen. You'll imagine cozy family gatherings around the fireplace. You'll see yourself relaxing in the master suite at the end of the day. Once done, you'll be excited to move to the next phase: Construction.


As you start the Construction Phase, remember a home is only as good as its foundation. We've helped you build a foundation through our Discovery, Design and Selection phases. Now, in the Construction Phase, we make sure your home's foundation is strong, square and dry. You'll feel your pulse quicken as you see your home's walls, roof and windows take shape.


Most builders consider construction the final phase. They turn keys over to the new homeowner and walk away. By now, though, you've figured out that Cobblestone is not a typical homebuilder. Our final phase is something we call Cobblestone Care. Our Director of Client Experience, Ashley Semp, will be there the day you move into your home. And we'll still be available years later if any questions arise. We can even remind you when it's time for routine maintenance, such as changing furnace filters or checking your sump pump.


If you have any questions, concerns or problems at any stage of the process, please let us know. We want you to enjoy the once-in-a-lifetime experience of custom designing the space where your family will live, love and grow.