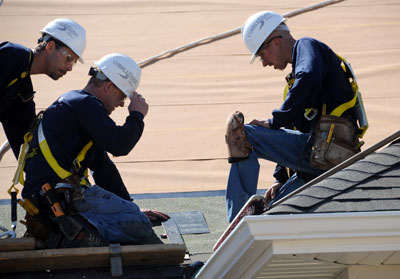 "Energy efficient." You hear the term thrown around so loosely these days that it's almost lost its impact.
Manufacturers and even home builders so often claim they are "green" or "high tech," but what does that really mean? Do they regularly test their products and practices?
Cobblestone Homes goes beyond the cliche. We're the real deal when it comes to the latest high-tech solutions that benefit our homeowners and our planet. We walk the walk.