Here at Cobblestone Homes, our team members are dedicated to the principle that if it's important to you, it's important to us. We live and work here too. Never before has the Great Lakes Bay Region seen a team of professionals with this level of expertise assembled under one roof.


What matters more to you, though, is the team at Cobblestone never forgets we don't just construct buildings. Mark and Melissa Wahl commit that our team always remembers that what we're doing is creating homes where children take first steps, families gather to celebrate and memories are made.


The process of creating your dream home starts with our New Home Consultants, Matt Sheahan and Kelly O'Brien.


With over a decade of experience at Cobblestone, Matt Sheahan can explain to you everything there is to know about creating your home.  He was previously a Lead Builder, where he learned the ins and outs of the building process.  Along the way, he became an expert in the many features of Cobblestone homes. He holds a degree in Business Management.


Kelly O'Brien brings more than a decade of experience selling homes to families. That means she is uniquely prepared to help you create the home you'll love at the end of the Cobblestone process. You'll appreciate her understanding of how to work with people, thanks to her degree in Hotel and Hospitality Management.


Next, Kelly or Matt will introduce you to one of our Design Consultants, Jill Boggs or Marie Bovee. Jill and Marie will help you with the next step in the process, choosing paint colors, fixtures, carpet and the other details that give your new home flair and style.
Jill Boggs has a degree in Interior Design, but she also has practical experience in crafting the style of a home through furniture and cabinets. Prior to joining Cobblestone, Jill worked as a designer and salesperson in both the cabinet and furniture industries. She can help you choose a look that fits your personality and lifestyle.


Marie Bovee has a degree in interior design and marketing. Her unique blend of residential, hospitality and corporate design experience allows her to better guide you and your family through the exciting selection journey. This enables you to create a home that reflects your exclusive style of living.


Next, you will be introduced to one of our Lead Builders – Brian Bills, Brian Finkbeiner, Doug Jones, Nick Pratt, Trevor Grames, Matt Schauman, and Chris Smith.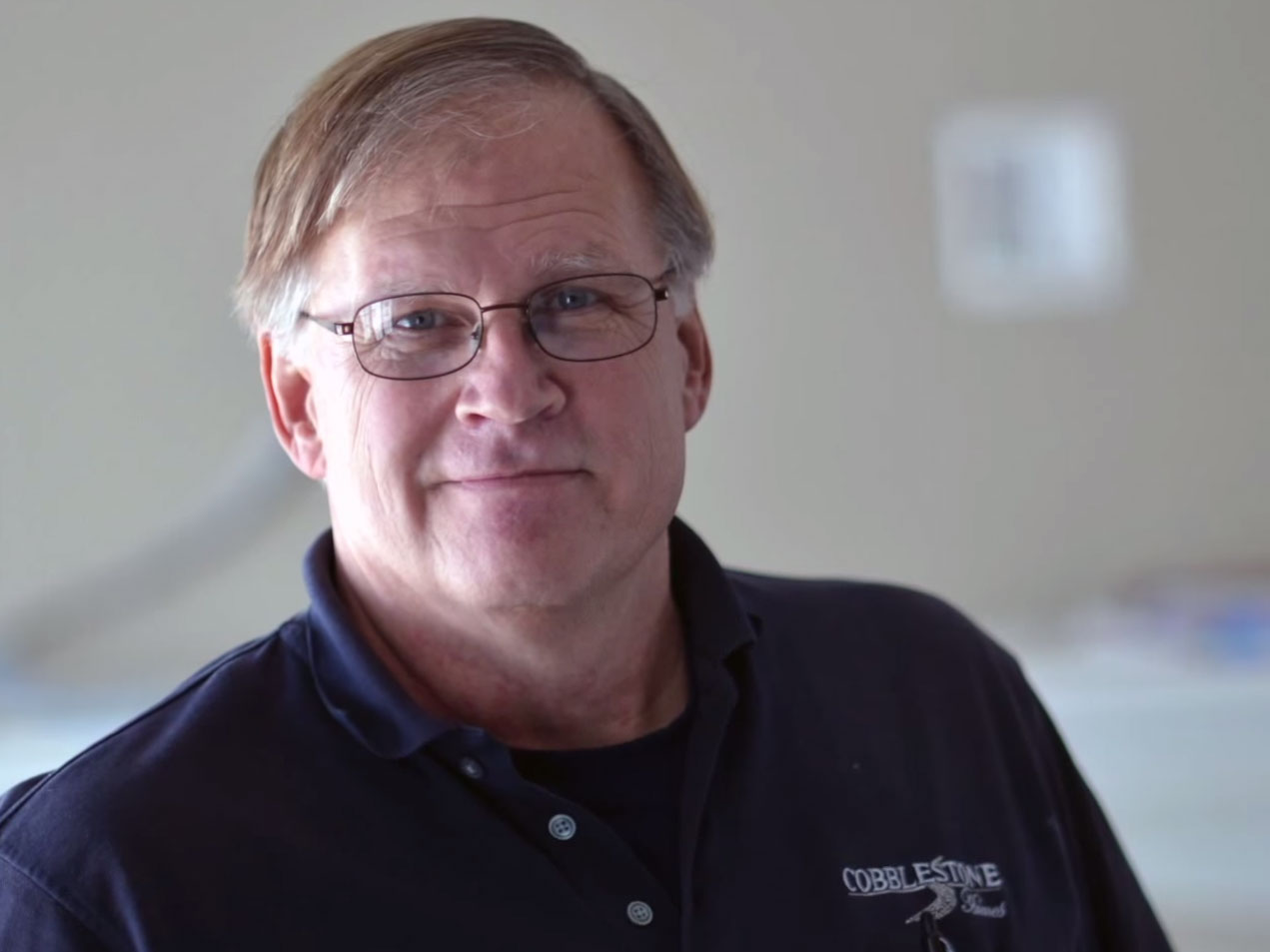 Doug Jones
Lead Builder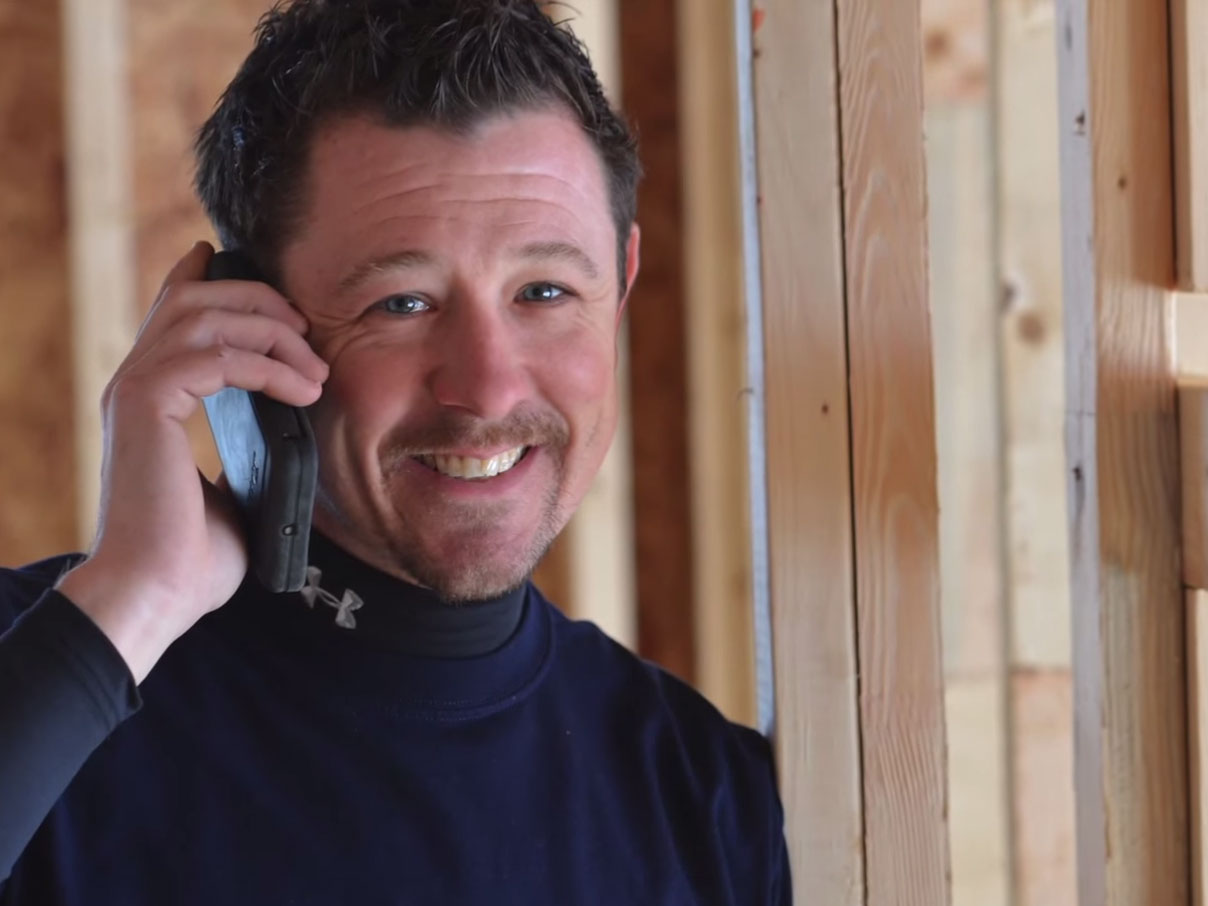 Nick Pratt
Lead Builder
Trevor Grames
Lead Builder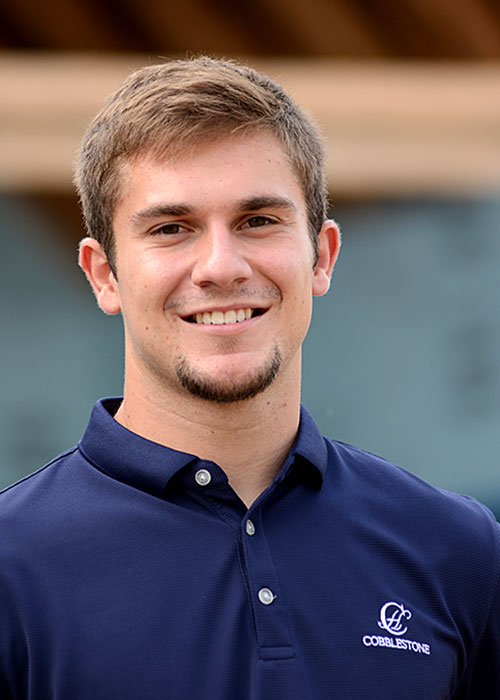 Matt Schauman
Lead Builder
Chris Smith
Lead Builder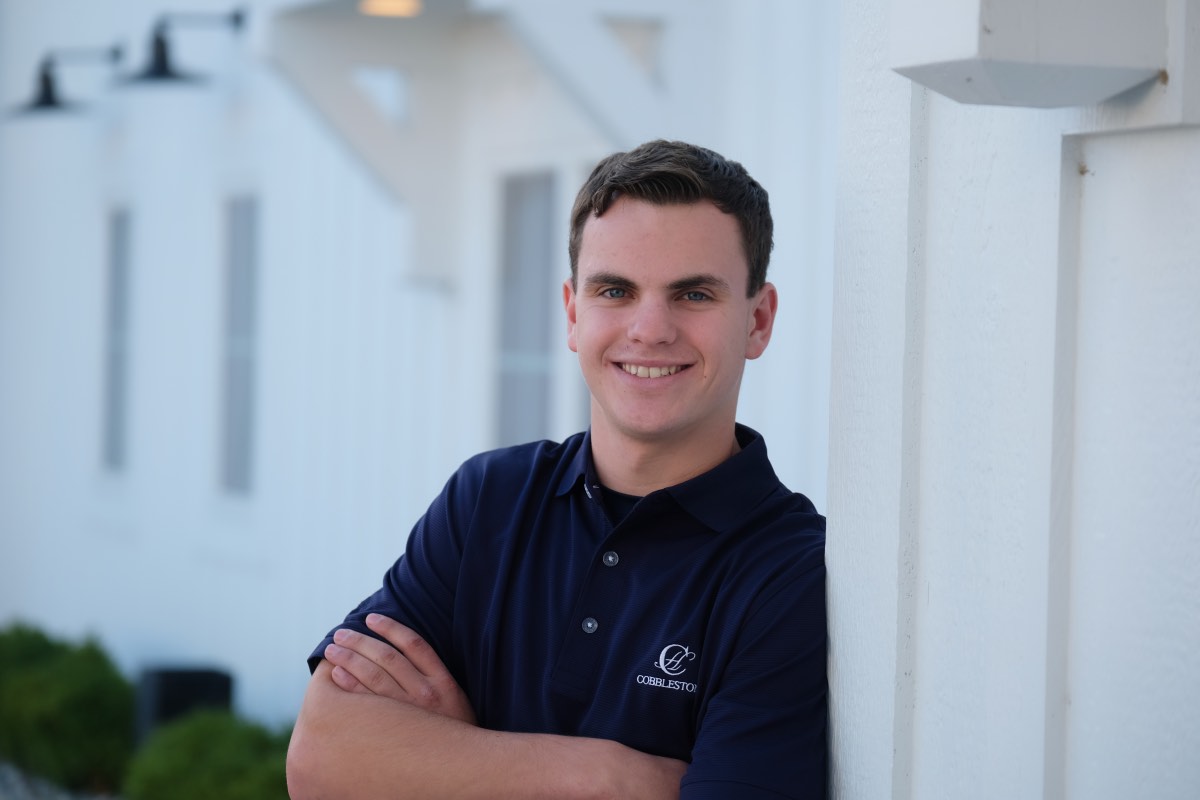 Kolton Fowler
Builder Support
Brian Bills has been in the building industry for many years, including a decade working at Cobblestone. That means there's not much in the field of custom homebuilding that he hasn't experienced. Brian knows the answer to your questions, whether you are in our office asking about the blueprint or standing at your construction site asking about the foundation.


Brian Finkbeiner understands the importance of customer service as well as he understands homebuilding. Before working at Cobblestone, Brian worked in the restaurant business, which is all about customer service. Brian also is intimately familiar with the entire construction process. Later, he earned a degree in Construction Management.


Doug Jones has a lifelong history of working in the building industry. Prior to joining our team, he was the go-to guy at the building center he helped manage. When builders had a problem, they went to Doug to help find the solution. He also worked for a leading window and door manufacturer. If you buy a Cobblestone home, you know Doug brings solid knowledge of building materials to your project.


Nick Pratt has two degrees, one in Construction Management and another in Business. Perhaps it's more relevant, though, that he worked in the skilled trades industry. Nick knows homebuilding from the perspective of a skilled craftsman as well as from a project manager. Nick's customers always praise his skills at communicating with them throughout the project.
Of course, that's not our entire team. Most people won't meet all of us. But every Cobblestone employee is dedicated to bringing your dream to life.


Trevor Grames was in business for himself before joining Cobblestone. That experience gives him an intimate understanding of the value of the time and money you are investing in your new home. He grew up in a family affiliated with the construction business and holds a degree in Construction Management from Central Michigan University. While at CMU, Trevor was selected from a field of about 100 students to serve as a Teaching Assistant for two consecutive years.


Matt Schauman is the 4th generation in his family to work in the building industry. He brings experience drawing home plans and knowledge of the building process. While in a job at Cobblestone Homes, Matt is working on his degree in Construction Management from Central Michigan University.

Chris Smith has an extensive background in leadership that serves him well as a lead builder for Cobblestone. He earned a Master's Degree in Organizational Leadership from Northwood University and has extensive experience as a site supervisor and lead carpenter. Chris also served in the U.S. Marine Corps, earning multiple honors and accolades.

Kolton Fowler cultivated a hard work ethic and desire to learn while growing up in a family of entrepreneurs. His parents own a commercial cleaning company and Kolton worked for his brother's remodeling business before joining the Cobblestone team in 2017.

Kevin Grudzinski, Director of Purchasing, gives homeowners a promise for what it will cost to build and power their home. Cobblestone never gives estimates. Instead, Cobblestone commits to a final home price before building begins. They also give homeowners the promise of the home's performance rating. Kevin is the key to making that promise. After a 20-year career working in sales and management for the construction supply industry, Kevin knows materials. He earned a degree in Construction Management from Central Michigan University. Kevin is actively involved through the Great Lakes Bay Region.
Controller Shawn Boelter's job is to make sure everything comes together – bank paperwork and real estate transaction details – before a family's move-in date. She helps Cobblestone families navigate the financial details of building a home. You can rest easy at night knowing Shawn is on your team and protecting your investment.


Ashley Semp, Director of Client Experience, will be with you the day you move into your home. And she'll still be available years later if any questions arise. We call this after-purchase service "Cobblestone Care." Through this program, Ashley is responsible for troubleshooting any issues that come up. She handles all the important details, like reminding homeowners when it's time to change the furnace filter. Prior to working at Cobblestone, Ashley earned a degree in business management. She also was a manager at a national restaurant franchise, so Ashley understands how to match expectations and experiences. Most of our business is referrals, and Ashley is a major reason for it.
Casey Freeman loves that working at Cobblestone lets her meet many different people. Her background as a Mortgage Loan Officer and Customer Service Representative for credit unions and mortgage companies give her expertise in delivering the Cobblestone experience. Casey also earned an Associate's Degree in Business Administration from Saginaw Valley State University.